"One man's trash is another man's treasure."
Truly, what may be of disposable value to some may be put to better use by others.
What Is Thrifting?
Thrifting is the practice of purchasing pre-loved items for much less. These pre-loved items are often sold at thrift stores, garage sales, and flea markets. Thrifting is not a new practice. It saw its rise, however, after the demand for sustainability efforts developed to be a global concern. The fashion industry has long been recognized to be a major pollutant. It is even listed as the second major pollutant after the oil industry. As a result, clothes are very common items found in thrift stores. This led to the trend of sustainable fashion. Thrift stores are not limited to clothes, however. They also offer used books, furniture, and more.
Before burdening yourself with the matter of waste reduction and sustainability, let us scale this down first. It is important to see thrifting as beneficial to you, before seeing it as beneficial to the whole planet.
Why? Because the goal of this blog is to have you consistently observe the practices we introduce. The best way to be consistent at something is by seeing how much value it adds to your life. The satisfaction of doing something out of choice compared to doing it out of obligation or compliance makes the difference.
This leads us to ask the question, how does thrifting add value to your life?
I would like to put it into these three P's—price, process, and product.
Price:
Thrifting For Profit
First, and probably the most obvious value is the price. It wouldn't be called "thrifting" for nothing. Price is a great factor to consider when deciding to thrift rather than buy it new. Good finds can even cost you just a dollar. Some thrift stores even price the items by total weight. While this is as convincing as it gets, a lot are still skeptical. Those who are skeptical about thrifting often concern themselves with the quality of the items especially because they are pre-owned. However, "high quality" and "expensive" are not mutually exclusive terms. A lot of thrifters swear by the quality of their good finds, claiming they're as good as new.
One particular thrifter from England got lucky with a find herself. Jo Heaven was browsing through a charity shop in Swindon and bought a vintage screen print for a little over $1. It was later found out that the piece was an original work of British modernist Ben Nicholson. The piece that she bought for around a dollar turned out to be valued at approximately $5500! She sold the piece at an auction and invested the money in a charity.
Thrift stores hold an adventure, and you never know what you'll end up finding. From good-as-new vintage clothes to a valued vintage print, the possibilities are endless.
Thrifting is not for everyone though. It doesn't mean that thrifty people automatically are capable of being excellent thrifters. Not everyone can endure a day of thrifting. This leads us to the second 'P', which is process.
Process:
How Do You Start Thrifting?
Thrifting is a process that begins with asking yourself the question "are there any good thrift stores near me?" A thrifting trip may sometimes involve more than one store especially when you have a specific item in mind. It is important to plan the destination to make efficient use of your time and energy. If there are no thrift stores nearby, try searching for thrift stores online. A lot of people sell used clothing online through Instagram and other social media platforms.
You should also know that not every thrift store has a good selection of items, so consider looking into reviews and blogs when planning. TIP: small stores with a curated selection usually have better offerings.
After mapping out your trip, identify what you want/need to purchase. This is also a way of practicing mindful buying. If you thrift aimlessly, you may end up with more waste for yourself. It's easy to get carried away with all the cheap price tags around. Preparing a to-buy list helps keep you on track and within budget. Consider preparing an eco-bag too, for your purchases.
Another thing to keep in mind is your pace. Again, thrifting is a process, therefore you shouldn't rush through it. Rushing to get to the next store, or going home earlier than planned will only lead to rushed purchases. Remember, the goal is to purchase good finds. Being in a hurry will only lead to compromising the quality and price of your purchases. You may end up with a pricey piece that may give you 3 months of use at best. Better off with nothing than with additional garbage to throw away in a matter of months.
Skills like patience and a creative eye are things that set excellent thrifters apart from the rest. Make sure to enjoy the thrifting process too because it enhances your chances of finding items with potential.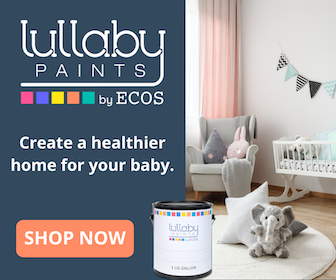 Product:
4 Popular Thrift Products
As earlier mentioned, while clothes are common to thrift stores, there are other items available too. Especially when retro, vintage, and pop culture make up your aesthetic, thrift shops may just be your wonderland. Here are some of the common items best bought at the thrift store:
Items of clothing – (Hats, shoes, and accessories included) A lot of thrifters strongly recommend shopping for denim pieces in thrift stores since the selection is often wide and cheaper. It also helps that fashion trends keep coming back, so what's stylish may just be in your local charity store. Sustainability in fashion right there!
Vintage books – A lot of stores sell used books. While a lot of thrifters do read these books, some purchase them as décor materials for journaling and scrapbooking.
Artwork and other décor – Vintage décor are best found in thrift stores. Lucky thrifters even stumble upon rare originals.
Furniture – As previously mentioned, a keen eye for potential items is needed when thrifting. Some furniture offered in thrift stores may initially look overused, but if it is well built, all it will take is some inexpensive upholstering.
Among all these, I believe the greatest value thrifting could teach is shopping with intention. Questions like "how long will this item be useful to me" is a good start towards sustainable living. Let your sustainable goals begin with these simple purchasing decisions.
Do you now see the value of thrifting? With thrifting, we are a step closer towards a more sustainable life. At this point, I hope I got you excited by the thought of thrifting for your future purchases. Imagine having a revamped wardrobe or stylized interior all for just a little buck and a lot more patience!
Sources